---
Nelson Research has full lab facilities allowing for the development and debug of electronic products. The lab is equipped with oscilloscopes, meters, soldering stations, emulators, device programmers, and computer systems. We have CAD capabilities including PADs, Orcad and KICad for schematic capture as well as printed circuit board Layout. We can also provide Spice Simulation using LTSPICE and B2SPICE. We offer design review services for your designs and can help you navigate the difficult process of bringing your product to market. With the market today many parts are very difficult to get and we can help you find alternatives and if needed redesign your product to keep production viable. Nelson Research has been a member of the Boston IEEE Consultants Network and is a member of the AICN. We are listed with Microchip and Parallax as consultants for their products and we were one of a select few confirmed as achieving Master Consultant Status (Platinum Level) with Microchip. We offer design consulting for the full line of Microchip embedded microprocessors as well as development of systems using Parallax Basic Stamps.
---
We provide mechanical design and fabrication work to allow us to provide any part of your project from concept, to prototypes, through initial shipment of finished products. We provide CAD drafting services and analysis.
---
We have worked on the development of a wide range of products including automotive aftermarket gauges, motorcycle aftermarket gauges and lighting systems, radar detectors, alarm systems, strobe lights, machine tool control systems, and medical instruments. We have also designed test equipment for production environments.
---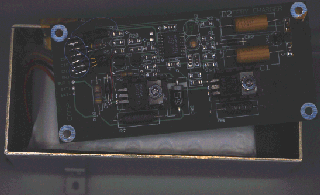 This Battery charger is a smart charger that conditions and charges a nickel cadmium battery pack. It senses temperature of the cells and controls the charging characteristics to allow for a fast charge with proper termination of charge while keeping the pack safe from overcharging or exceeding safe temperature characteristics. There are currently several hundred of these battery pack systems in use internationally keeping portable Unix based computer systems running in mobile environments as supplemental battery backup systems. We have also designed battery charging systems for Lead Acid, Nickel Metal Hydride and Lithium Ion battery systems.
---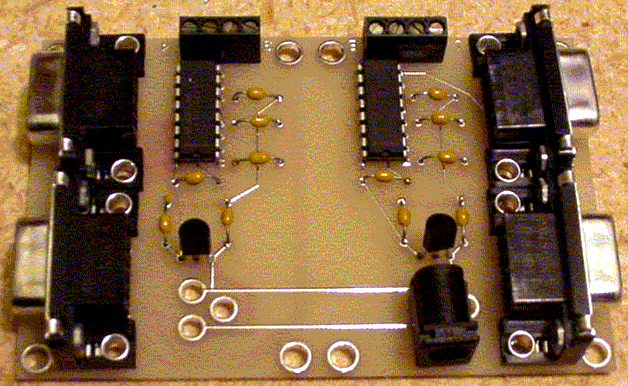 This interface board is a 4 channel board to connect between standard RS232 signal levels and a 5 volt hardware UART or signal from an embedded microprocessor. The board is available as a 2 channel interface or as a 4 channel interface. Contact Nelson Research for pricing and availability.
---
| | |
| --- | --- |
| This Page Last Updated 4/29/22 | ©Copyright 2022 by Nelson Research |